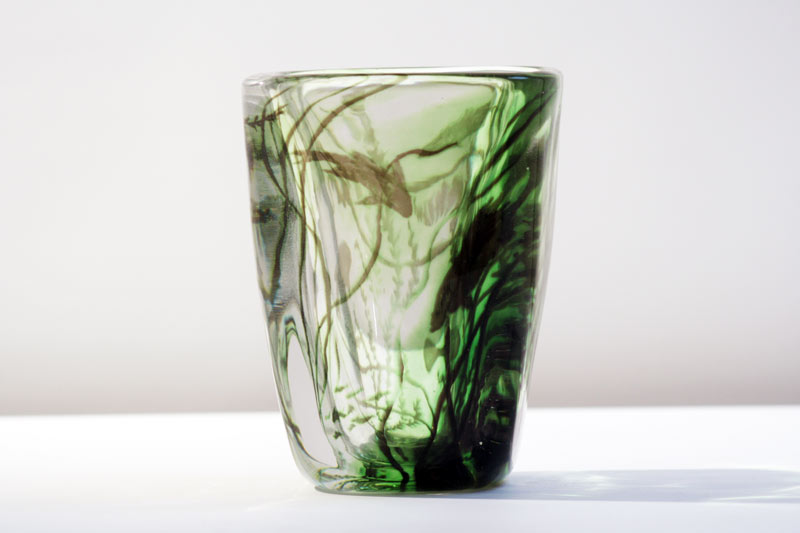 Data: Signed; Orrefors 37 Sweden Graal nr 96 Edward Hald. Height; 19.7cm. Motif; Fish and seaweed in various tones of green.
Exhibited: (i) Orrefors Showrooms in Malmo 1985, (ii) Depicted in "Orrefors Presents The Andre Laszlo Jr. Collection & (iii) Full page photo in "Svenskt Konstglas" 1991, pp 58.
Provenance; This piece was bought in an advertisement.
The piece. This is probably the most attractive Fishgraal ever made. The shape, the size, the mass, and the wonderful way that the fish really swim, makes this vase quite stand out not only from its relatives but even from its contemporaries. The Fishgraal was eventually to freeze into the shapes of "drop" and "ball", but this was made "long before that"; in the late 1930s each Thick Graal was a unique piece of art, and much as 1939 was "the year of the Ariel," 1937 was "the year of the thick Graal." Thick Graals from this time should thus be seen as exactly that - Thick Graals - and not Fishgraals with all its negative connotations to technical over perfection & mass-production. This piece shows fish that really do swim.