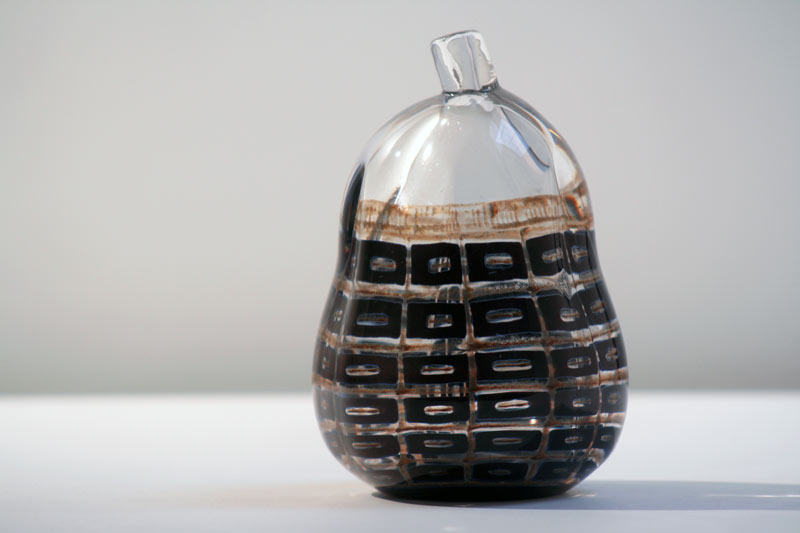 Data: Signed; "Aqvagraal, Edward Hald, Orrefors 1958". Height; 18 cm. An unusual aqvagraal in the shape of a pear.
Exhibited; Full page photo in "Svenskt Konstglas" 1991, page 110.
Provenance; Bought at auction in the 1980s.
The piece. This "Aqva Graal" in the shape of a pear is one of rather few relatively pleasant-looking objects made in this technique that is sort of a mixture of Thick Graal, Ariel and Ravenna. The pear-shape was occasionally used when making "Slipgraals", and the Aqva-Graal's closest living relative indeed is said to be the "Slipgraal". Yet, this piece has a pattern resembling that of a Ravenna, the thickness of a Thick Graal, the air-bubbles of an Ariel, the shape of an unusual Slipgraal and the look of a thick graal: a strange piece indeed.