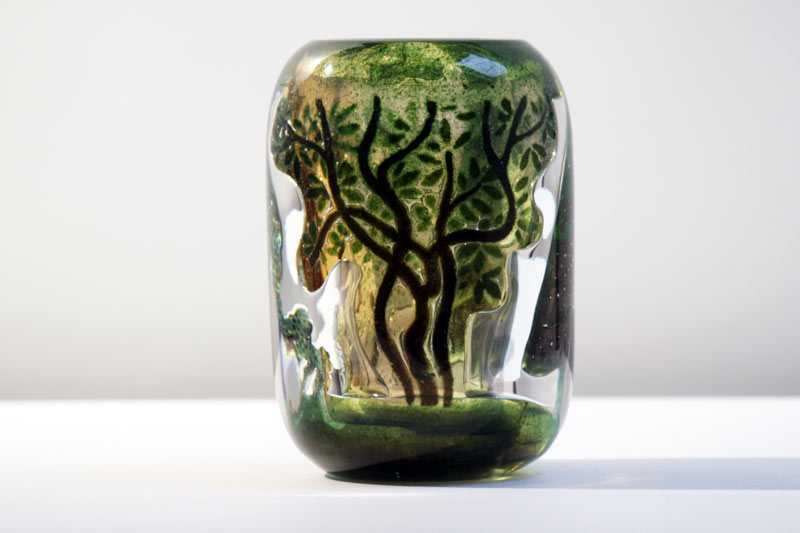 Data: Signed; "Orrefors, Sweden, Ariel, N114 Lindstrand -39. Height; 19 cm. Motif; Three trees: maybe a birch, another deciduous tree and a pine.
Exhibited; As far as I know, this piece has never been exhibited or photographed. However, it will be depicted in my next book unless it is bought before the publishing thereof, and if the buyer wishes it shall not be depicted.
Provenance; It was purchased in the late 1980s or early 1990s from "one of the Marks" from "Fifty-Fifty" in lower Manhattan, together with two other pieces.
The piece. This "Tree-study" is quite an unusual piece, in that trees are very unusual in Ariel design, and when they do occur they are normally heavily stylized and part of the background. However, during his time at Kosta, Lindstrand produced several different tree-designs in Graal-technique. So, if you are looking for the (first?) ancestor to Lindstrand's "Spring", "Autumn" & "Winter", then you have come to the right place. The birch-tree is absolutely stunning and the other deciduous tree brings to mind Renoir.